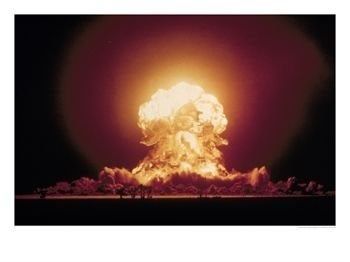 Fred Thompson was on Laura Ingraham's show on Wednesday...I came into the interview late and missed something important...
Here is the audio
(Thanks to
Fred '08
):
In case you can't listen I'll relay something Senator Thompson said that I found to be of great importance when asked about the war in Iraq: [paraphrased]
["We are doing the only thing I think we can do. We need to give this government, that is moving faster than ours did, a chance to stand up and be a democracy. Osama bin Laden and others in the region called us "paper tigers" and said we can't stand up and don't have the will to wage the war. We've waited too long to do this...
War is nothing but a series of mistakes and you do the best you can from where you are and I would hope all Americans could join in that. I understand the disillusionment and the unpopularity of what's happening...
I am chairing right now, at the request of the Secretary of State, an International Security Advisory Board and I got a briefing a little while back that led me to conclude that three or four more countries in that region, Turkey, Saudi Arabia and Egypt anyway, are on the cusp of deciding whether to go nuclear themselves...to developing a nuclear weapons program themselves. They are waiting to see what's going to happen in Iran. Waiting to see whether Iran takes over a chunk of Iraq. That's just one of the things that will be the consequence of that place exploding there and that's something we can't have that if there's anything we can do to avoid it and I think we've got a chance.
"] -Senator Fred Thompson, 3/21/07
Aside from all the other doomsday "cut and run" scenarios we've discussed...now we have to add three more nuclear Muslim counties to the list... This is the first I am hearing of this and it's huge in my opinion...
(Cross-posted at
Blonde Sagacity
)